Spacecrafter II – Production Drive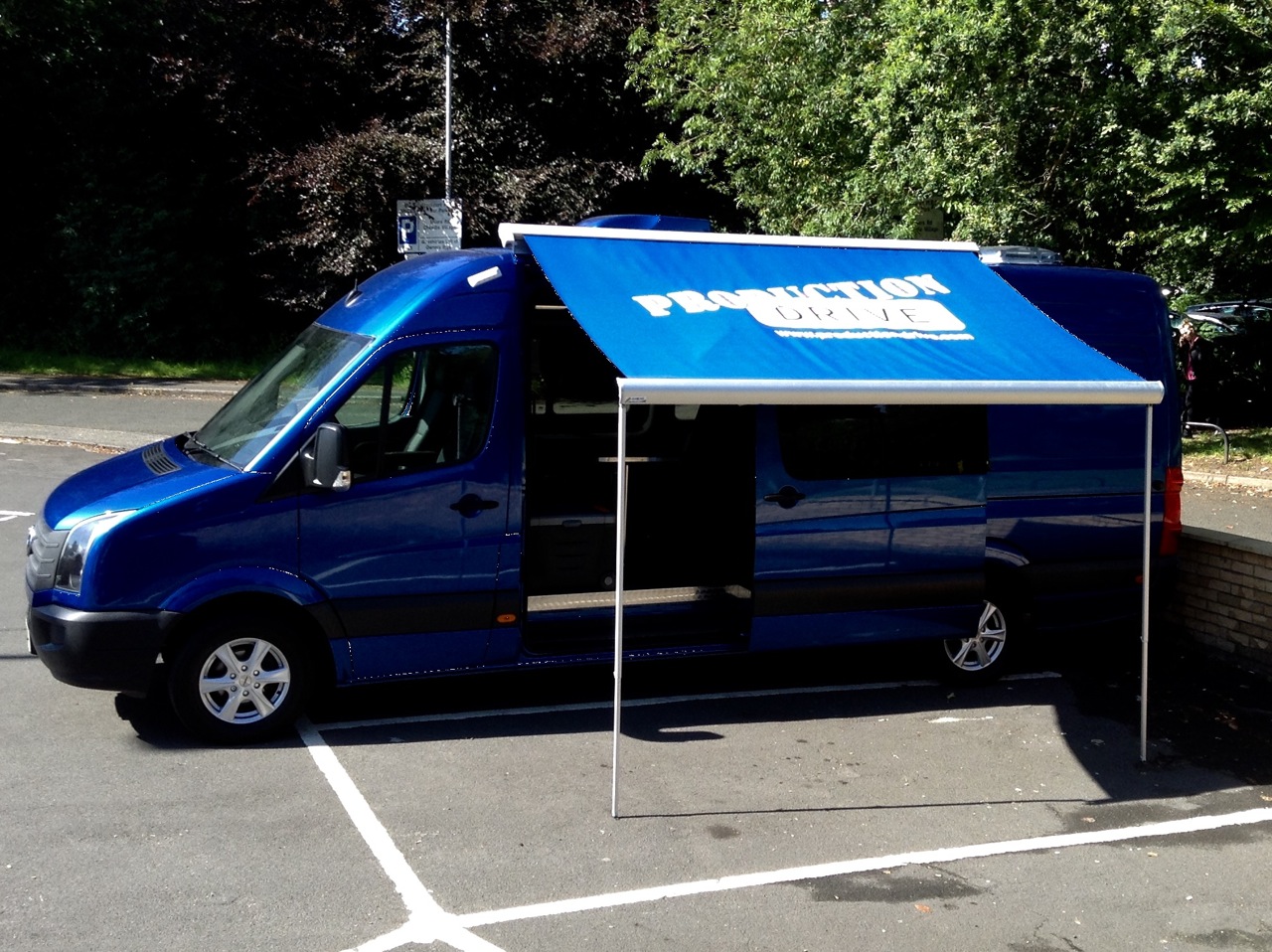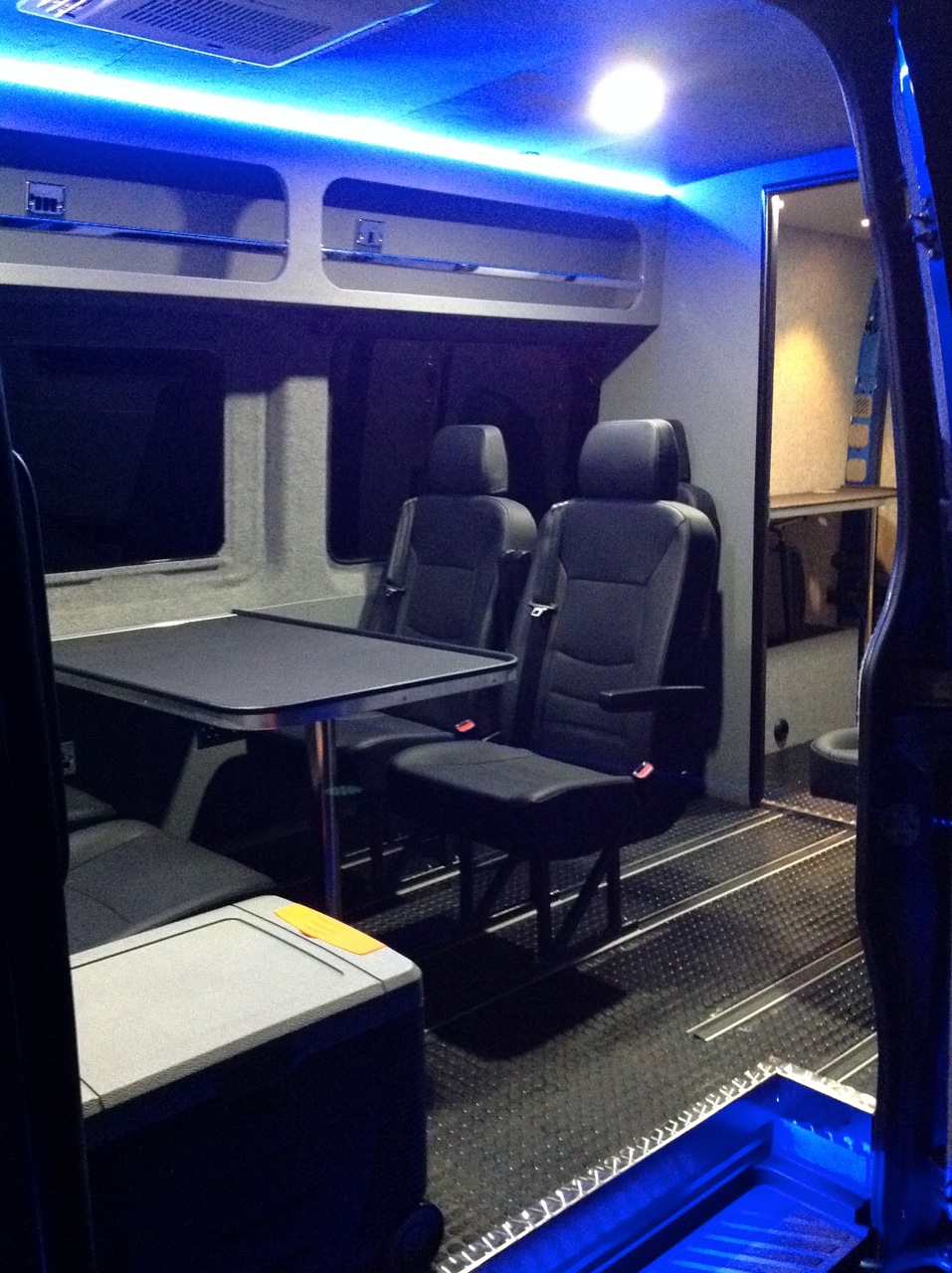 The Spacecrafter II is Production Drive's new 8 passenger vehicle with ample room for gear that can transform into a fully functional production vehicle.  Along with the list of facilities below,  you can rely on the Spacecrafter driver's experience to help your production on set and on the road.
Rates
Daily Rate: £420 (11 hours including lunch)
Mileage charged base to base at 75p per mile, Fuel included
Sunday Rate: £690 for 11hrs
Overtime Rate: £50.00
Sunday Overtime £100.00
Rate after Midnight: £100.00
For cancellation fees and all other charges APA guidelines apply
Nightshoot Rate:

£690.00

Overtime Rate:

£100.00
Additional Information
A large table with enough space for 4 laptops
Back room providing a separate office, make up and costume, or plenty of storage space
4G Wi-Fi throughout the vehicle
240v power throughout the vehicle
On board coffee machine & cool box – hot and cold drinks available
Air conditioning & heating
The day is charged from first pick up to last drop off or call to wrap (not base to base)
Congestion Charge is included
VW Transporter – Craig Kerrigan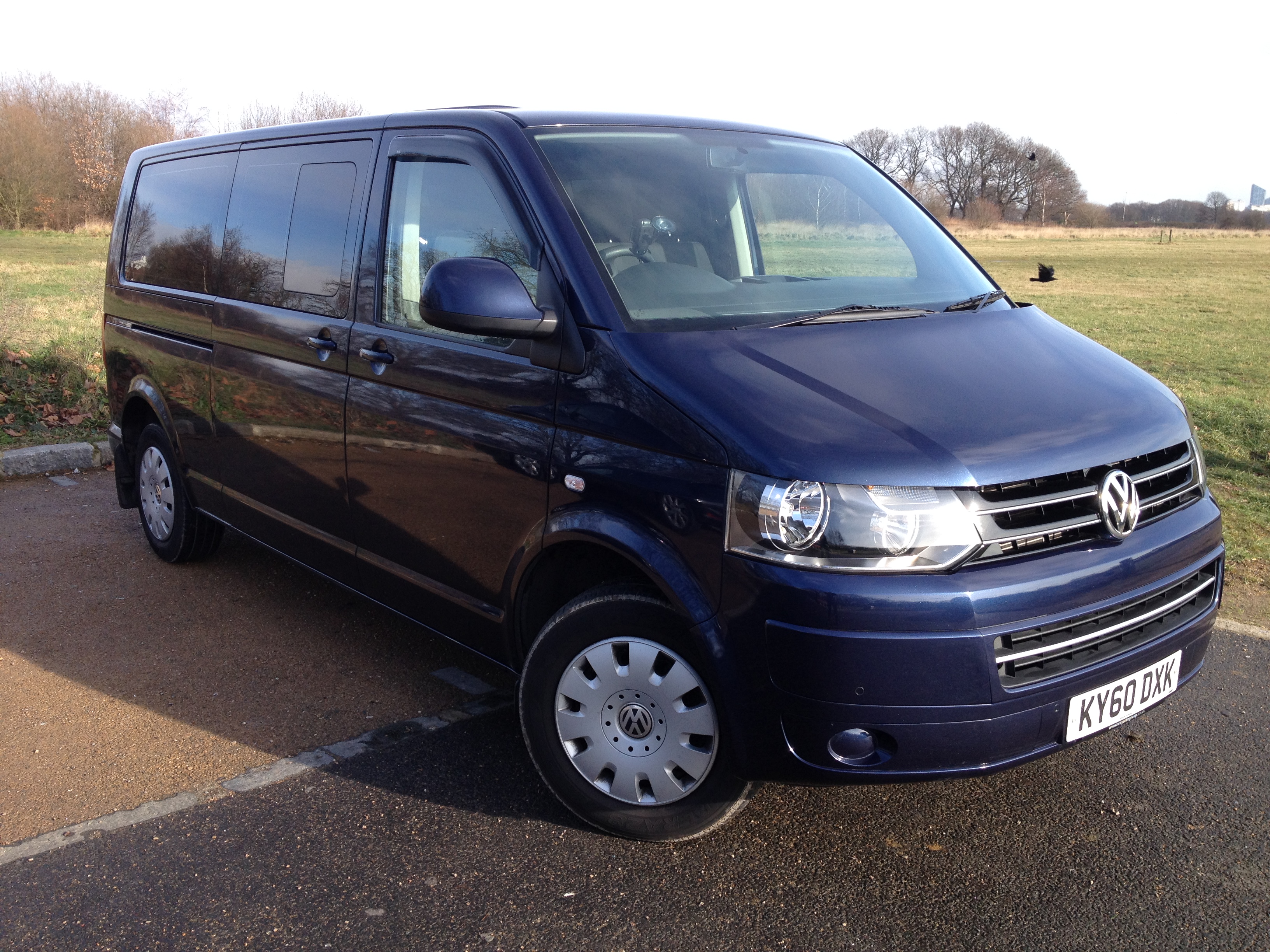 Craig's VW Transporter is a large, powerful people carrier with a Sheffield base.  With space for up to 8 passengers and enough boot space for all their luggage and/or kit.  With privacy glass, it has an executive feel but is just as useful for the back and forth of unit work.
There is free 4G WIFI, Multiple phone charging points and an inverter on board, allowing the charging of lap tops and other devices. In the boot there is an electric cool box with complementary bottles of water.
Rates
Daily Rate: £320.00 (11 hours including lunch) £640 for 11hr (Sunday Rate)
Rate includes Fuel, mileage base to base at £0.75 per mile, congestion charge inclusive
Overtime Rate:

£48 (per hour)

Rate after Midnight: £96 (per hour)

For cancellation fees and all other charges APA guidelines apply
Nightshoot Rate:

£640 (11 hours)

Overtime Rate:

£96 (per hour)
Additional Information
The vehicle has full media insurance to carry anyone or anything related to the production
Each vehicle is equipped with various items that might be needed on a production e.g. a first aid kit, umbrellas, a cool box, gaffer tape etc.
The day is timed from first pick up to last drop off or Unit Call to Wrap (No Base to Base)
Congestion Charge is included
TOC charged at OT Rate